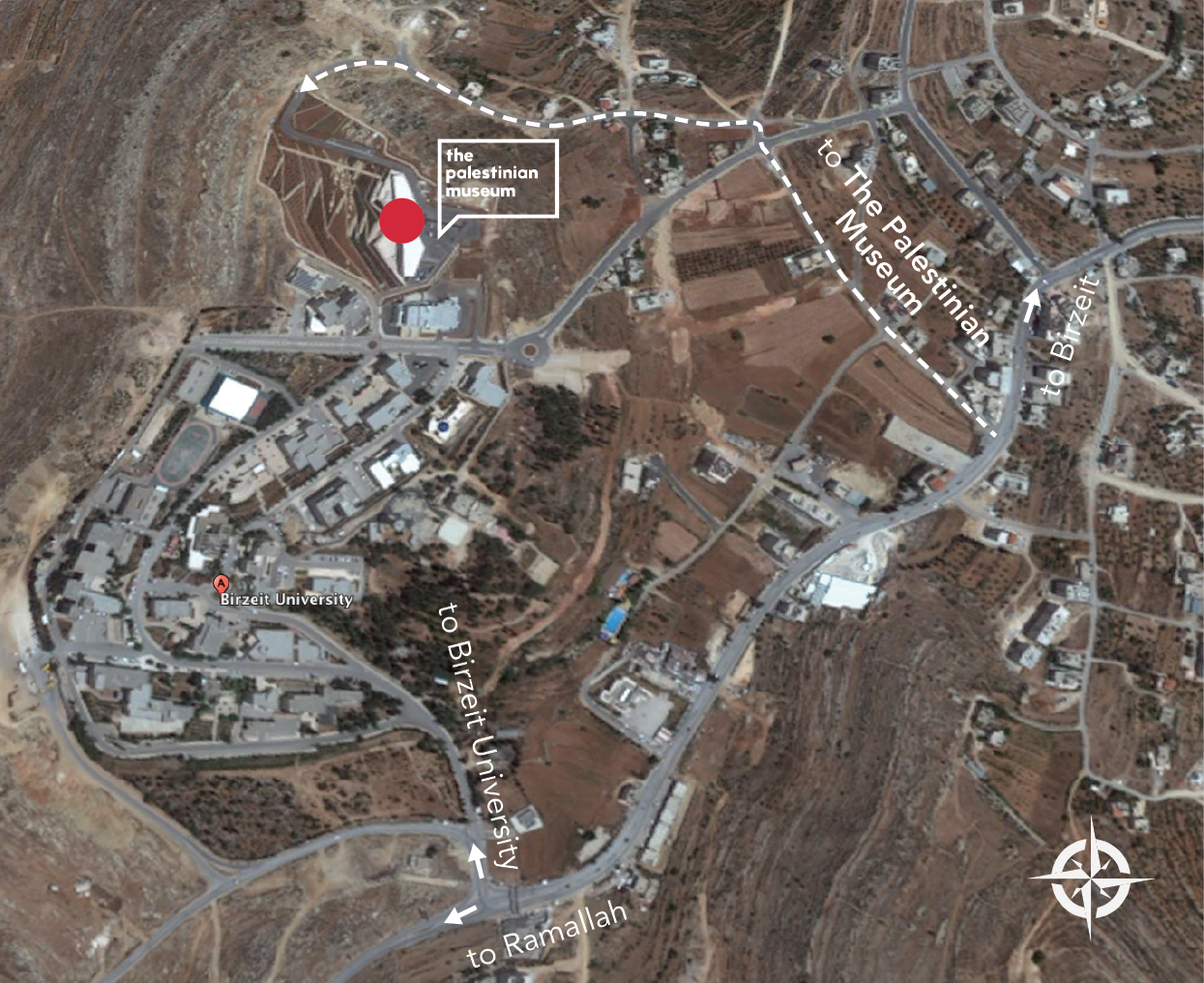 Job Vacancy
Research Assistant - Music and Technical Specialist

Job Summary
Job title: Research Assistant - Music and Technical Specialist
Department: Curatorial and Collections
Reports to: Curatorial and Collections Department Manager
Employment Start Date: October 15th

Tasks and Responsibilities:
Under the direct supervision of the Curatorial and Collections Department Manager, the Research Assistant-Music Specialist will work within the framework of the Palestinian Museum strategy, procedures, and policies adopted to achieve the Museum's objectives and uphold its vision and mission. This is represented by its design and implementation of cultural and historical exhibitions and contribution to the production of narratives about Palestine's history, culture, and society. The Research Assistant-Work Specialist will do so by carrying out the following tasks and responsibilities:
- Office and field research for the exhibition on musical practices, including developing a research plan, identifying research sources, and selecting and applying a methodology.
- Conduct interviews with artists, producers, curators, and designers to determine the requirements and specifications of recordings, performances, and productions related to the history of musical practices in Palestine.
- Write exhibition texts, including technical descriptions of musical recordings, songs, and objects, in addition to captions, wall texts, and art descriptions, whether for commissioned or internally produced works.
- Assemble, operate, and maintain technical equipment (historic and modern) used to record, amplify, enhance, mix, process, and reproduce exhibition audio materials.
- Record, amplify, enhance, mix, and process as necessary all exhibition audio materials.
- Produce audio materials as required for the installation and commissioned works within the exhibition.
- Contribute to the formulation of the exhibition budget and oversee its disbursement, in partnership with the Public Engagement and Production Department and coordination with the Administration and Finance Department.
- Supervise the proper preservation, management and maintenance of audio materials included in the exhibition throughout the duration of their stay.
- Any other task as required by the direct supervisor.

Scope of Powers and Supervision
- Direct Supervisor: Manager of the Curatorial and Collections Department.
- Internal Relations: Curatorial and Collections Department team, work with other Palestinian Museum departments.
- External Relations: Cultural and public institutions, researchers, historians, curators, collections owners, and donors

Job Requirements
Required Qualifications and Experience
- Bachelor's Degree in Audio/Sound engineering or other relevant degrees
- Familiarity with Palestinian history and culture.
- In-depth knowledge of music and music production, specifically in Palestine.
- Experience with producing audiovisual projects.
- Mastery of recording, editing, and mixing software.
- Highly skilled in the use of audio mixing consoles, microphones, and equalisers.
- Highly skilled and with practical experience in communicating in Arabic and English, particularly in written communication.
- Highly skilled with practical experience in team management and managing multiple work plans.
- Fluent in Arabic and English (writing, reading and speaking).

Personal Characteristics
- Positivity and open-mindedness
- Tact and willingness to listen
- Works independently, effectively, and efficiently with minimal supervision
- Works well in teams
- Works well under pressure
- Has initiative, curiosity, and creativity

You can apply for this position online here. Application deadline is Monday, October 10, 2022. Incomplete applications will not be considered.