A story of 80 thobes and five remarkable women
Three decades ago, a collection of 80 embroidered Palestinian traditional dresses (thobes) travelled from Palestine to the Unites States and were acquired and preserved by four Palestinian women from the Committee for the Preservation of Palestinian Heritage (CPPH) in Washington DC. These amazing women worked tirelessly to present the thobes to the world in exhibitions held across the US.

In November 2018, a CPPH representative learned about the Palestinian Museum through a television report, and subsequently visited the Museum and toured its facilities. She offered to donate the collection to the Museum and thus fulfill the goal that originally spurred the collection of the thobes: to bring the thobes back to Palestine where they naturally belong, and to entrust them to a professional and well-equipped Palestinian museum.


Let's Bring our Thobes Back Home
The Palestinian Museum is proud to announce its first crowdfunding campaign to bring the collection of 80 thobes and their accessories back home to Palestine. The Museum will digitise the collection and preserve it in a climate-controlled collections facility at its premises as part of its permanent collection. These unique pieces of Palestinian heritage and their stories will be accessible to a wide audience through the Museum's exhibitions and its Digital Archive.


But we can't do it without you!
The campaign aims to raise $ 40,000 to cover the shipment and insurance costs of bringing the thobes collection back to Palestine. We hope to raise the funds with the help of thousands of Palestinians across the globe, we hope to raise the necessary funds and make this dream a reality.

We want the public to be able to experience these thobes' incredible journey from Palestine to the US and back. We wish for them to discover the stories of the Palestinian women who embroidered and wore these beautiful hand-made garments before leaving the homeland more than 30 years ago.


Be a part of the journey:
- Donate here
- Spread the word and encourage your friends to join you in helping complete the thobes' journey by sharing this video on Facebook, Twitter and Instagram Story. Make sure to tag @palmuseum and use #BringOurThobesBackHome

---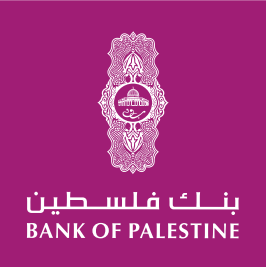 We are immensely grateful for the generous support of Bank of Palestine, the campaign's platinum sponsor and long strategic partner of the Museum, with a donation of $ 15,000.