You, our friends,
are what make the Palestinian Museum possible.
Thank you.
We are delighted to invite you to join our new Friends community to support the Palestinian Museum and inspire others with your membership.
Meet our Friends
---
Membership Level Names — In recognition of the special relationship Palestinians maintain with the nourishment of their landscape and ecology, we have endowed our categories of membership with the names of some of the most popular plants, which are grown in the Palestinian Museum's gardens. We do hope you come visit and experience firsthand this proud collection of time-honored flora.

The membership circle names are in Palestinian Arabic dialect: Zaatar (Oregano), Khuzama (Lavender), Sawsan (Iris), and Zaytoun (Olive).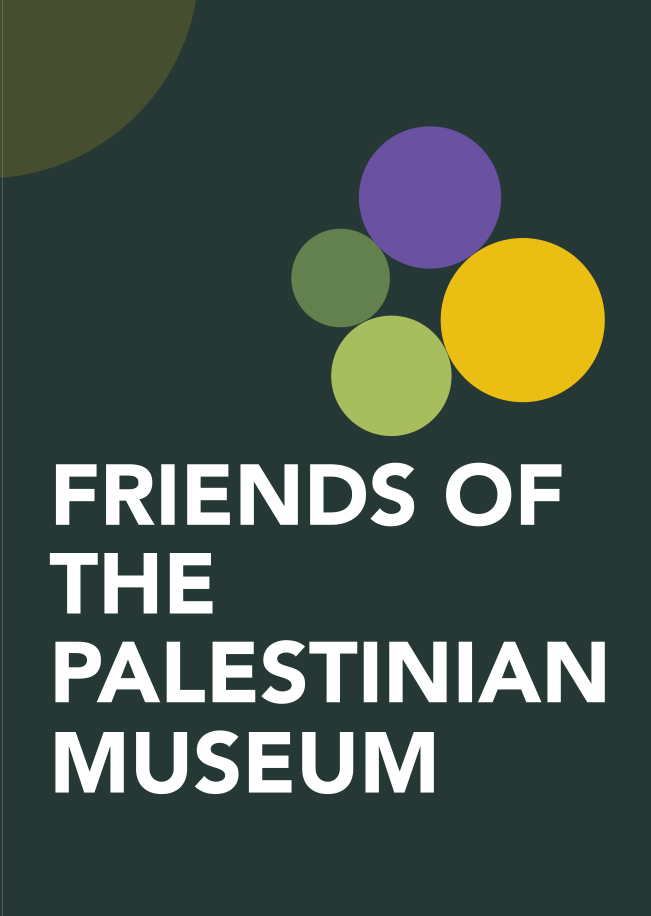 Please do contact us if you would like to learn more.
Safaa Halahla,
Development and Partnerships Officer
shalahla@palmuseum.org
tel: +970 2 294 1948
FRIENDS OF THE PALESTINIAN MUSEUM

Zaatar Circle
join now
(individual membership)
USD 25 annually
- Your name inscribed with gratitude on the Palestinian Museum's members and donor webpages
- Subscription to the Friends of the Palestinian Museum's exclusive, full colour quarterly newsletter
- Member alerts for the Museum's activities
---
Khuzama Circle
join now
(individual membership)
USD 250 annually
All of the Zaatar Circle benefits included PLUS:
- A personalised Palestinian Museum membership card

*
- The Friends of the Palestinian Museum membership lapel pin
- 10% discount on all purchases from the Museum's gift shop on site (coming online soon)
- 10% discount on all purchases from the Museum's cafeteria
- Invitation to private openings and members-only events in your country
- Certificate of appreciation, suitable for framing
- Private informational sessions with the Palestinian Museum's staff

**
---
Sawsan Circle
join now
(individual/dual/family membership) USD 1,200 annually
All of the
Khuzama
Circle benefits PLUS:
- An additional personalised membership card
*
which includes all benefits of membership
- A gift certificate
*
, redeemable at the Museum's gift shop
- Private guided tours of exhibitions and the Museum gardens
**
- Invitation to an exclusive reception with the director of the Museum in your country
- Acknowledgement of your support featured in the Museum's lobby
---
Zaytoun Circle
join now
(individual/dual/family membership)
USD 3,500 annually
All of the Sawsan Circle benefits PLUS:
- A personalised family membership card

*

which includes all benefits of membership
- A gift membership card

*

personalised for someone special to you
- Opportunity to meet privately with the Museum director and curators

**
- Invitation to annual dinner with the Palestinian Museum's celebrity ambassador
---
Friends for Life
join now
(individual/dual/family membership)
single donation of USD 25,000 or more
- All of the Zaytoun Circle benefits provided to you permanently
---
* E-membership cards and e-gift certificates are issued for people residing outside Palestine
** Arrangements will need to be made in advance